喷漆涂装线在施工中使用的是非常好的,他一般采用静电喷涂方式对工件进行喷涂,喷房的主要设备由喷粉室、静电喷粉设备及喷枪、粉末回收装置等组成。这种水帘喷漆室简单实用,目前在喷漆涂装线中应用较多。
The spray painting line is very good in construction. It generally uses electrostatic spraying to spray the workpiece. The main equipment of the spray room is composed of powder spraying room, electrostatic powder spraying equipment, spray gun and powder recovery device. This kind of water curtain spray booth is simple and practical, and it is widely used in painting line.
水帘喷漆室前面为水帘板,水帘板上面有溢流槽,在施工的过程中,工件由悬挂输送链送入喷漆室。操作者用手持式静电喷漆枪或固定式旋杯喷漆枪对工件进行喷涂作业时,飞散的过喷漆雾随气流吸引,进入喷漆室,首先与水帘板的水幕相遇,被冲刷到水槽内,其余漆雾在通过多级水帘喷淋净化后,完全被拦截在水中。
In front of the water curtain spray room is a water curtain board, and there is an overflow groove on the water curtain board. During the construction process, the workpiece is sent to the spray paint room by the suspension conveyor chain. When the operator uses a hand-held electrostatic spray gun or a fixed rotary cup spray gun to spray the workpiece, the scattered overspray mist is attracted by the air flow and enters the spray booth. First, it meets the water curtain of the water curtain board and is washed into the water tank. The rest of the paint mist is completely intercepted in the water after being cleaned by multi-stage water curtain.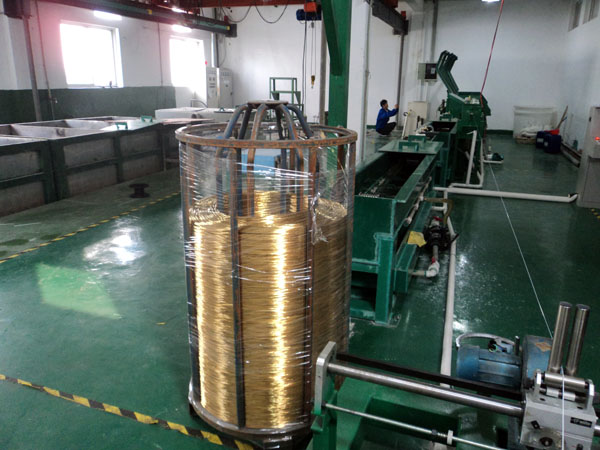 去漆雾后的气流再经气水分离装置,去除气味处理,净化后的气体最后对外排放。水帘捕捉到的漆雾随水流泻入盛水池,经水泵抽吸过滤,油漆残渣浮于水面,在加入水池内的油漆凝聚剂作用下,凝聚成疏松团块,可用盛器舀出集中处理,保持水质清洁。通过水帘喷漆室及辅助设备的作用,可较理想地完成对工件喷漆及漆雾净化目的。
After the paint mist is removed, the air flow will pass through the gas water separation device to remove the odor, and the purified gas is finally discharged to the outside world. The paint mist captured by the water curtain flows into the water tank with the water flow, and the paint residue floats on the water surface after being pumped and filtered by the water pump. Under the action of adding the paint coagulant in the pool, it can be agglomerated into loose lumps, which can be scooped out by the container for centralized treatment to keep the water quality clean. Through the function of water curtain spray booth and auxiliary equipment, the purpose of painting work piece and paint mist purification can be completed ideally.
在电气防爆(火)方面,也存在较多的欠缺,如:电气防爆(火)等级不符合国家强制性标准要求、防爆(火)设施配置不完全等问题。由于这些问题一般不对工件喷涂质量造成影响,因此往往不被重视或从成本考虑而被削减,因此更需有关部门的监督及强制要求加以促进,以消除安全隐患,改善操作人员的工作环境,并使废气(水)达标排放,环保型涂料得到迅速发展,对减少环境污染起到了积极的作用。
In terms of electrical explosion-proof (fire), there are also many deficiencies, such as: the electrical explosion-proof (fire) level does not meet the requirements of national mandatory standards, explosion-proof (fire) facilities configuration is not complete and so on. As these problems generally do not affect the quality of workpiece spraying, they are often ignored or reduced from the cost consideration. Therefore, it is necessary to promote the supervision and mandatory requirements of relevant departments to eliminate potential safety hazards, improve the working environment of operators, and make exhaust gas (water) discharge up to standard. Environmental protection coatings have been developed rapidly, which has played a positive role in reducing environmental pollution The role of.